CLIPS FOR THE PLANET
Our clips are made from the modified natural substance cellulose acetate, a sustainable alternative to conventional plastic. Cellulose acetate is made from plant pulp such as cotton.
We also pay attention to our environment when packaging our clips. All components are either recyclable, compostable, biodegradable or reusable.
CLIPS FOR EVERY HAIR TYPE
Hair is as individual as we all are. Different hair types require different clips. We have clips for thin, thick, long, short, straight & curly hair.
Write to us and we will advise you which clip suits your hair type best.
CLIPS FOR EVER
Our clips are high quality and durable. We check each clip before shipping to ensure ideal functionality.
Our hair clips are strong, sturdy and will last a long time. In the unlikely event that the clip does break, we offer an anti-breakage guarantee. Feel free to contact us and we will find a solution.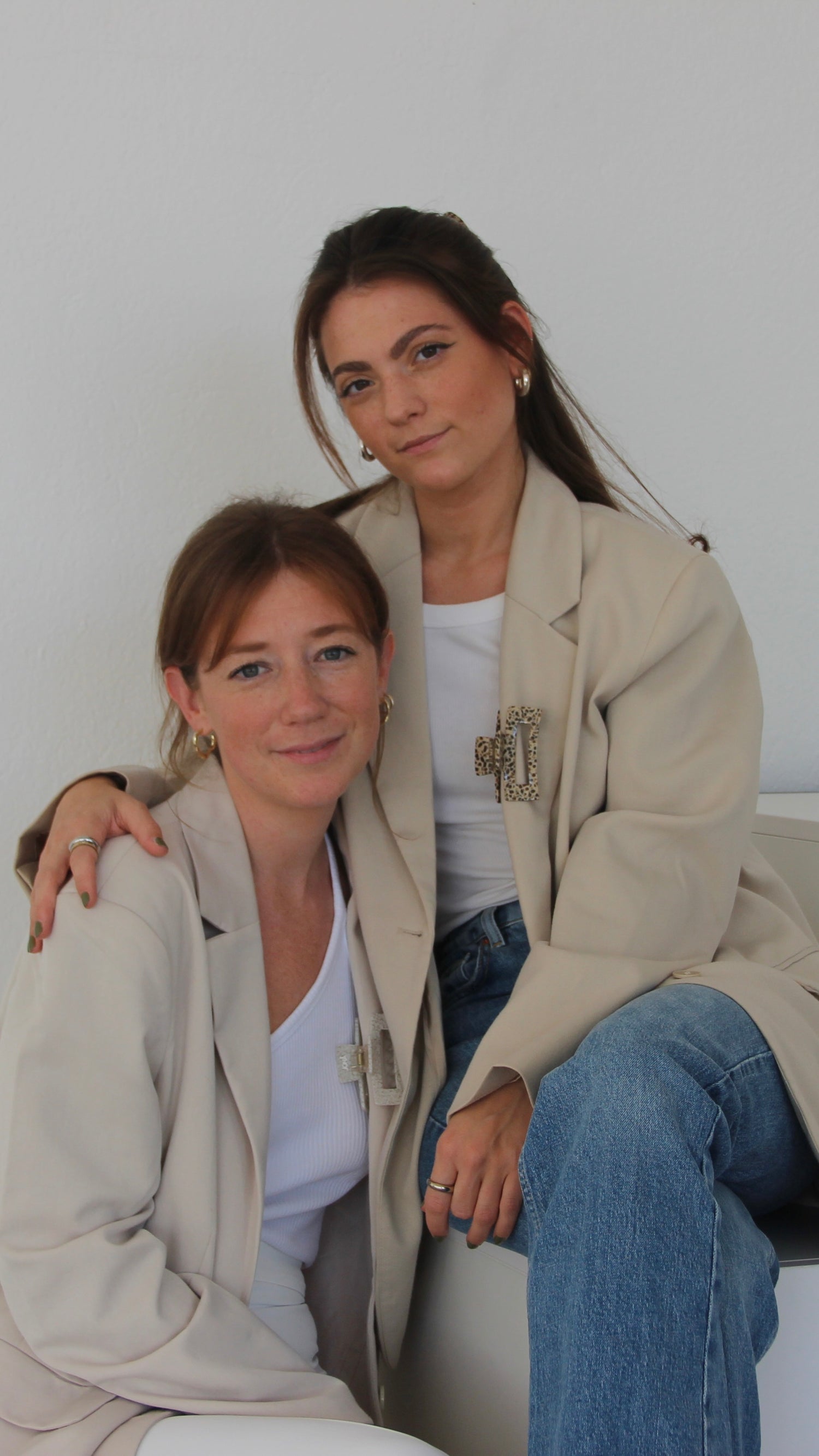 WE ARE JONÅ
We are Johanna & Lina and have been friends for 7 years. In April 2021 we founded our joint label JONÅ and since then we have not only been friends, but also business partners and founders of our female-owned business.
Our vision is to create high quality hair clips for every hair type. We attach great importance to timeless and aesthetic designs.
Our clips are everyday essentials & enhance every outfit. Wake up, hair up, go!
your JONÅ THE LABEL girls,
Linda & Johanna